Real Reviews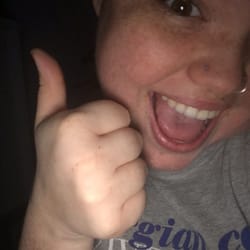 Caelin M - Yelper
SHUT THE FRONT DOOR. No joke, I had mouthgasms with everything I ate - I don't even know everything I put in my mouth because I asked to be surprised and I sure as hell was. I literally didn't even wait ten minutes after consumption to start writing this review. I am at Laurita right now and the guys working are amazing, so funny and sweet. They gave me a serious hook up of dumplings and eggrolls! I got the Mac n Cheese egg roll - HOLY HEAVEN, it was gooey and cheesy and everything good in the world. The cheeseburger wontons with the dipping sauce - delicious. The veggie and pork egg dumplings with that sweet roasted garlic soy sauce - bomb af. Literally so good, not only should you hire me but you should get a truck here in Jersey near the beach... Permanently!

PS - I forgot to mention the fries, I don't even know what was on the fries but it was truffle garlicky greatness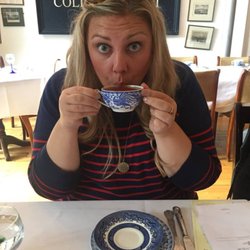 Kelly O - Yelper
Fantastic! Great food, good prices and really awesome staff! They claim their fries will change your life, and I have to agree with them! They are amazing!! So fresh and delicious and I don't know what the secret sauce is that they put on top is, other than ahmazing! The egg rolls are great, love the cheesesteak! Pulled pork spring rolls are also delish! Will definitely be back!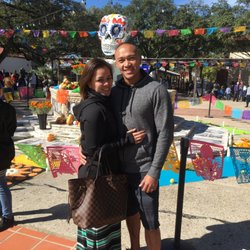 Chanthorn H. - Yelper
Been here a few times during food truck festivals and man, I must say that this is one of my favorite trucks to eat from. The dumplings are flavorful, they're not too greasy and cooked perfectly. No soggy wrappers coming from them. I've tried a few different ones and my favorite is the chicken ones. They stuff it with the perfect amount of meat. There's definitely a nice balance between the meat and the dumpling wrappers.

For service- again 5 stars all the way. No matter how long the line and stressed they may be, they are always willing to answer any questions you have. They even give recommendations if you have absolutely no idea what you want.

Overall- I will surely be back!

Matt F. - Yelper
Had the sample menu item at Sea Isle City food truck festival. AMAZING!!! What great food, great customer service and friendly people serving delicious food!! Then to too it off they throw in truffle french fries-OMG fantastic. Yum yum!! Kylie & Declan directed us to try them and we are eternally grateful and will seek and hope to find at every food truck festival we attend. The bar has been set and all other trucks are in trouble!!! You have to check them out- you will thank me.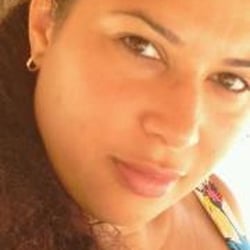 D M. - Yelper
Tried them for the first time in NJ at the Pennsauken Bite Night food truck event... The piggy-n-chive dumplings with garlic soy is by far the best ever..!! Close runners-up was the veggie dumpling and cheeseburger wontons. I tried the sampler and enjoyed everything especially the perfectly paired sauces. A must try if you're tired of mundane food and looking for some innovative flavor combinations.